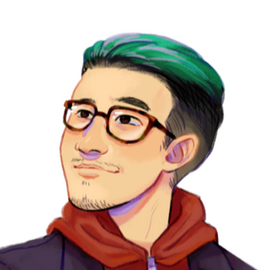 Daniel Kwan
---
Narrative Designer, Cultural Consultant, & Podcaster
About
Daniel is a Gold (2x) ENnie Award winning podcaster, game designer, and cultural consultant.You might know him from the ENnie Award winning Asians Represent! podcast or his independent game design work (Wicked Congregation, Ross Rifles, and the Chronicles of Spring & Autumn series). As a freelance narrative designer, he co-authored the Unbreakable (vol 1) anthology and the New York Times Best Selling Candlekeep Mysteries adventure supplements for 5th edition Dungeons & Dragons. Daniel is also one of the co-founders of Level Up Gaming, a Toronto-based organization that provides facilitated tabletop roleplaying gaming experiences to the autism community.
Portfolio
This page contains my work as a Narrative Designer, Game Designer, Developmental Editor, Cultural Consultant, and Producer. I have an intense passion for telling stories through games. My goals are to immerse players in meaningful experiences, write thought-provoking stories, and craft detailed worlds. The following works below are a selection of my portfolio.
Select Narrative & Game Design Credits
Developmental Editing, Cultural Consultation, & Editorial Services
Production
Contact
For professional inquiries about narrative design, cultural consulting, podcasting, or appearances, please use the form below.For personal inquiries, please reach out to me on social media @danielhkwan.